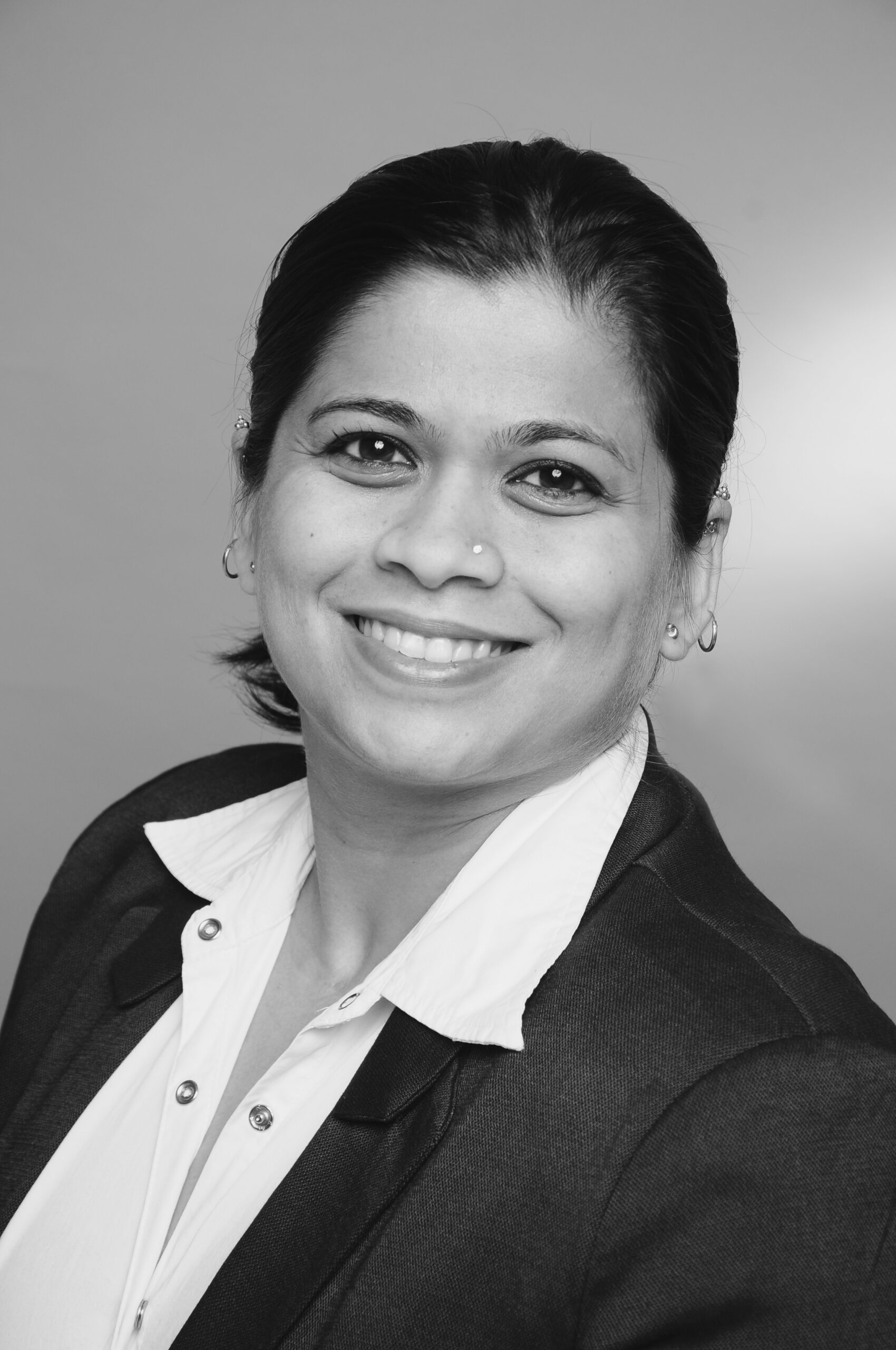 Namaskar. Welcome. Herzlich Willkommen. Bienvenue.
I am Pradnya Bivalkar. I was born and brought up in Pune, India and moved to Germany in 2009. India and Germany are both home to me.
I am currently working as a Senior Project Manager at the Robert Bosch Academy, an institution of the Robert Bosch Stiftung GmbH.
For my Bachelors Degree I studied Economics and for my Masters Degree I studied German Studies – both at the Savitribai Phule University of Pune. In December 2020, I completed my PhD in the field of Film- and Media Studies, titled " The Becoming of a Hero" from the University of Tübingen. Simultaneously, between 2015 and 2020, I successfully designed and ran the international exchange program "Media Ambassadors India – Germany" of the Robert Bosch Stiftung GmbH – first at the HAW Hamburg and then, at the University of Tübingen. Following that I also worked as a Communications Officer at the Deutsches Institut für Entwicklungspolitik/ German Development Institute in Bonn.
In order to understand the complexities of our times and expand my knowledge base, I spend a lot of time reading books focussing on politics, international relations and biographies. Continuing my engagement with the intricate connections between the contemporary media and political discourse, I watch a variety of films and TV series and read them in the current socio-political context.
I dedicate my free time to discovering new cultures and learning new languages. I speak Marathi, Hindi, English, German fluently and am currently learning French. Taking less travelled paths and going on new journeys, delving myself into the local culinary culture and understanding its various socio-historical facets inspires me. I love listening to oral history accounts of counter-narratives and documenting untold stories as they unravel complexities of time and place.
And to keep things interesting on a daily basis, I love to experiment in my kitchen.